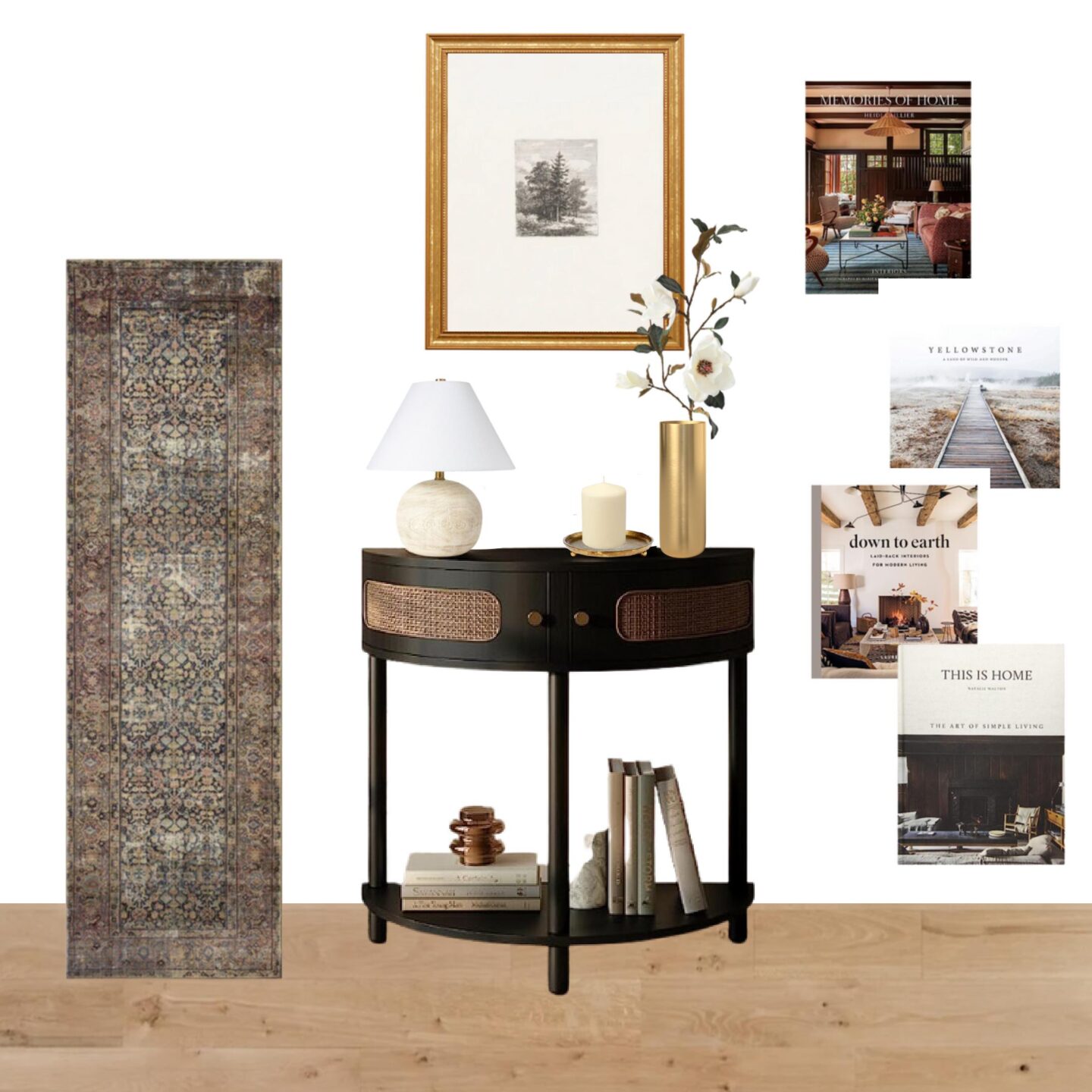 We are going to be extending our flooring from the kitchen into the entryway, playroom + office (the office already has hardwood and will just be sanded down to match the color). My goal is to eventually do the living room as well but that's a task in and of itself to move all the furniture in there so, baby steps. I recently found the most gorgeous entryway table and I am THRILLED that it's the exact size we need for that space near the door. It also comes in a gorgeous walnut and a lighter wood color as well. My plan is to add the Target lamp we already have along with some magnolia stems and this beautiful tree print. What do you think of the design? Do you want me to do more home design posts again?
ENTRYWAY
Flooring: White Oak with Bona's Naturalseal and then Loba 2K Supra AT Satin Water-Based Wood Floor Finish on top
Console table
Cast Metal Candle Tray
Ivory Candles
Tall Brass Vase
Faux Magnolia Branches
My absolute favorite designer is coming out with her own book!
Book: Down to Earth
Book: This is Home
Book: Yellowstone
Book: Still: The Slow Home